Building Industry Technology Academy (BITA)
About BITA
The California Homebuilding Foundation (CHF) acquired the Building Industry Technology Academy (BITA) from the BIA of Orange County in 2002.  This comprehensive, four-year construction training curriculum is now active in 40 high schools statewide.
BITA's mission is to provide a trained workforce to meet industry demand, offset worker retirement, and avoid labor shortages. BITA also enhances the public perception of the building industry, its diverse career opportunities, and hardworking employees.
BITA Runs on Donations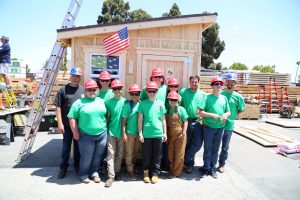 BITA is an inclusive program, providing all students the comprehensive education to excel in the various professions made available by the homebuilding industry, regardless of background, race, color, ethnicity, gender identity, sexual orientation, disability, religion, socioeconomic status or any other discriminating factor.
The BITA program runs solely on donations and grants from our generous benefactors and industry champions like you.
Donate to BITA and become a part of the solution this program seeks to provide.